Voiced by the late Tony Randall, Ms. Frizzle's mechanic who appeared in Flexes Its Muscles and provided the M.I.K.E. to help the kids build RalphieBot. He insists on being called RU, and appeared to have some romantic attachment to Ms. Frizzle; throughout the episode, the two are seen teasing and mildly flirting with each other.
Trivia
His name is a pun on the question "Are you humorous?"
His name may also be inspired by Radius, Ulna, and Humerus; three bones of the arm (humerus) and forearm (radius and ulna).
He bears a strong resemblance to Maurice from Beauty and the Beast.
Video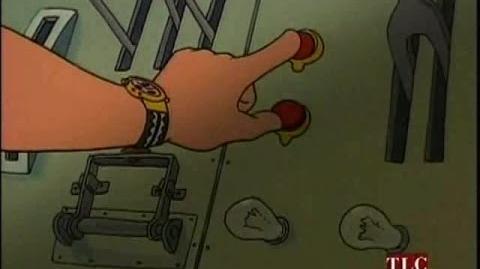 ---
* Debut | ** On TV | *** In the Movie | --- School