"How can Ms. Frizzle be with you when she's with us in Peru right now?"
This article is about the actor. You may be looking for the character.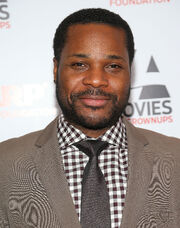 Malcolm-Jamal Warner was the voice of the Producer during most Producer Says segments in the original series.
He was born on August 18, 1970 in Jersey City, New Jersey.
He was best known for playing a role in the live-action sitcom The Cosby Show.
External links